Costumes, Accessories & Makeup – Harmony Travel Chorus has two performance costumes: Evening/ dressy and Daytime/Casual.
Evening, Dressy Performance Costume
Black & White tunic top
Black Pants can be found at

 

Haband

. The link will take you to the right pants (A06 - Fit and Flatter No Iron Knit Pants). Select BLACK, select your size, click Add To Cart and proceed with your order.(PLEASE, Please, Please NO jeans, even if they are black. Thank You.)
If you can find a "blingy Sparkly" tunic top, so much the better!
The tunic top must have the black & white evenly distributed as in Example 1 - UNLESS you find a tunic top like Example 2 or Example 3 which is already "blinged" for you. The pictures are examples - find a tunic top that meets the Black & White requirements, suits you and buy it!
If you need some help with rhinestones, Email Linda the Help Desk at [email protected].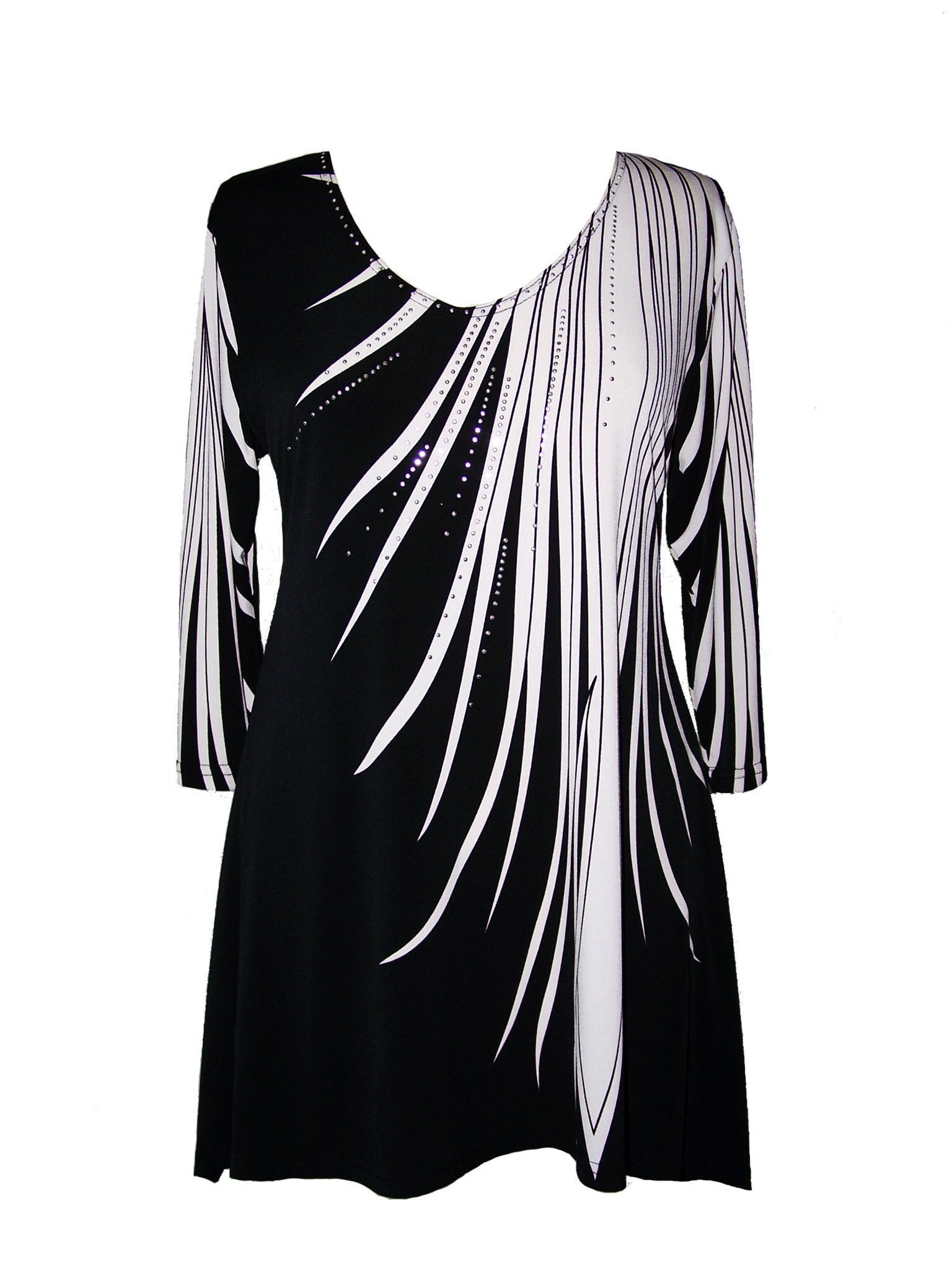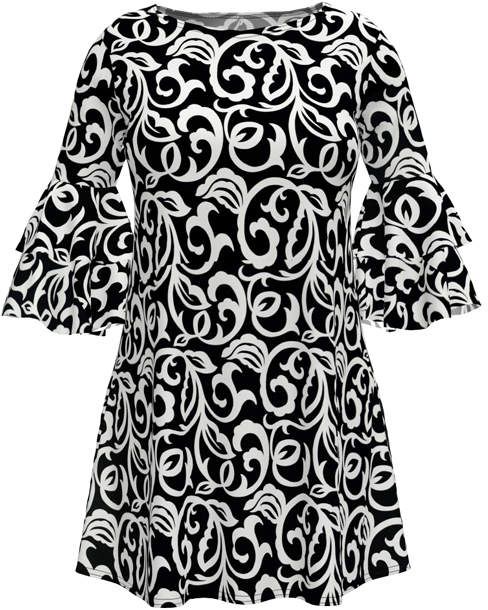 These are required accessories:
Black closed toe shoes, off black hose
No jewely required. Can wear earrings that complement your outfit.
---
Casual/Daytime performance Costume
Black Pants – Haband Salon Studio
A black tank top under a lightweight black and white jacket-type top – the black and white must be evenly distributed on the jacket.
OR A black and white top that must have the black and white evenly distributed – a black top with some white polka dots is not acceptable.
Sleeves must be at least ¾ length.
There is no specific place to purchase the top or jacket. The pictures are just a guide as you shop for a top or jacket that is similar.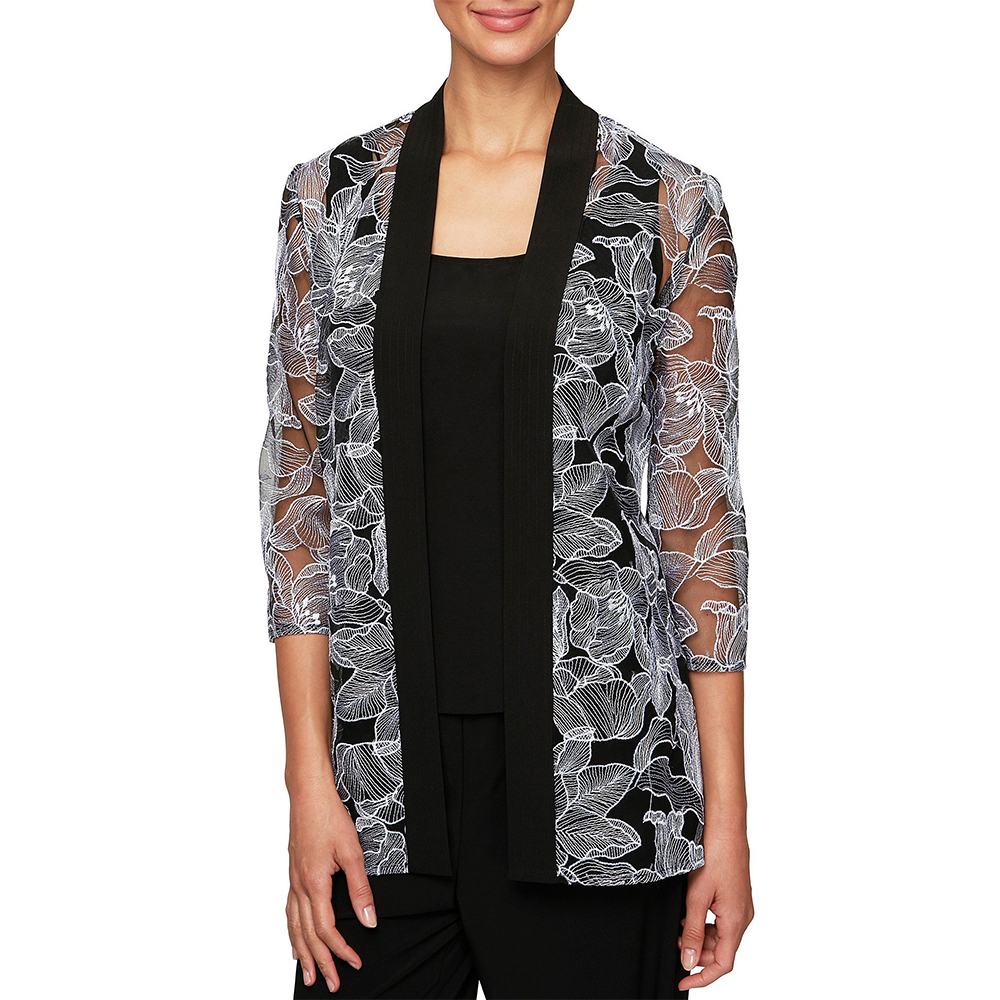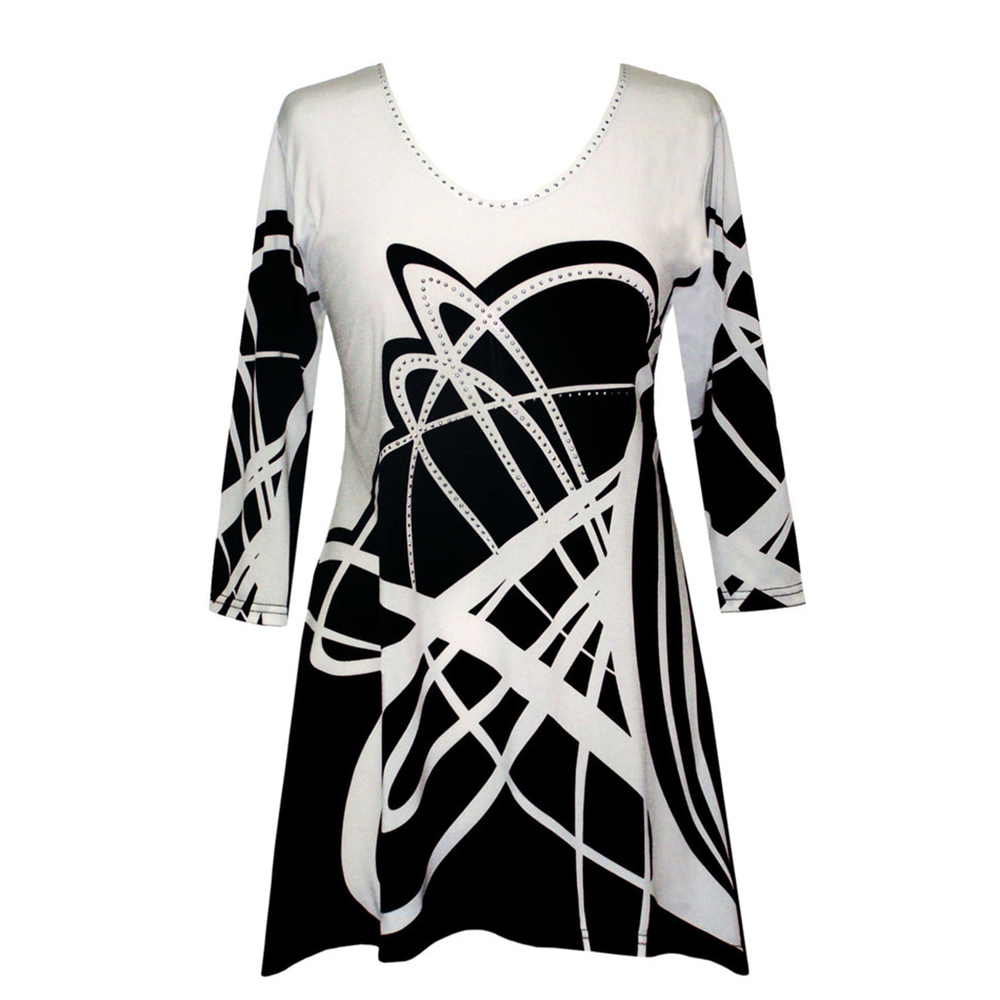 Black closed toe shoes, black hose.
No jewely required. Can wear earrings that complement your top.
---
Makeup
Heavy street makeup – apply foundation twice, apply powder twice
Revlon Love That Red lipstick
Eyebrows – brow pencil or brow powder in shade darker then you normally wear emphasizing the arch. Helps your face look lifted and expressive
Eyes - We use an eyeshadow palette of vanilla white (not dead white), silver and light grey (not black grey). You can find those color palettes at Dollar Tree, Dollar General, Family Dollar very inexpensively, $1-$3. If you go to a drug store or big box store, expect to spend $5-$8 for the same product. The brand is irrelevant, as long as you have the white, silver, grey in your palette

Vanilla white (lightest) for under the brow
Next darker, silver, over the entire eyelid, BLEND up to where it meets the vanilla white (lightest) under the brow
Use light grey in the crease or where the illusion of a crease may be
Heavy eyeliner and mascara

Rosy Cheeks for the stage, not a dainty blush
Don't wear false eyelashes
Download makeup application guide here
NOTE: Support/control undergarments are recommended.
---
Street Clothes - We are ambassadors for our country and our members represent several other countries as well as barbershop and Sweet Adelines International. We are always cognizant of our responsibility to represent ourselves well.
Avoid logos touting drugs, sexual innuendos, alcohol, guns, racial slurs, and profanity
Avoid snug T-shirts, bare midriffs, tight-fitting clothes showing the outline of your lovely body.
Accepted Logos: Harmony Travel,  Sweet Adelines, Your Chorus
Always have a shrug of some kind with you. When we enter places of worship, it is courteous to have your shoulders and upper arms covered. Some places will not allow you to enter if you are uncovered.