Welcome To A Unique Singing Experience! 
Be part of the friendships and fun we have traveling with Harmony Travel Chorus.
Patsy Meiser If it weren't for you, I wouldn't have experienced a tenth of what I've seen of the world. So grateful our paths crossed. Scandinavia and St. Petersburg next! Laura Gallagher
---
We docked this morning in Cologne! Our morning tour of Cologne ends at the 600 year old cathedral and we'll do a short program...with Bling!....on the steps of the cathedral. I've wanted to do that for years! It's been an awesome tour with 54 of our very dear friends and.....it's coming to an end. The tours have been amazing! The meals and wine are outstanding. The staff and crew of our cruise ship are totally wonderful and so efficient! Tomorrow is Amsterdam, a canal boat ride, and then time to get ready for our concert with No Borders Show Chorus What an amazing Harmony Travel Chorus tour!! Thanks, everyone!
Touring with THC
---
Travelling and being a part of Harmony Travel Chorus has been an outstanding experience. It has changed my life for the better. We visit places I have not been to even though I have visited the country before. All arrangements are taken care of for you and you don't have a worry in the world. I sing with some of the best Sweet Adeline singers while travelling with Patsy. Being a bass I feel I am in bass heaven. I am a better Sweet Adeline because of it. I highly recomment it to anyone without any reservation.
Thoughts from the heart - Helen
---
I have been on four wonderful trips with Tropical Harmony Chorus (now Harmony Travel Chorus) including France, Greece, South Africa and Ireland. With every trip I have been thoroughly pleased with the ease of travel and the total organization from beginning to end of every trip. From the time you start with your first dinner get-together until your last get-together, you never have to worry about a thing. You just enjoy the scenery and the culture of the various countries. And for me, being able to sing and perform for these wonderful people is just the icing on the cake. I'm looking forward to my next trip with Harmony Travel Chorus. 
Lynne Serratore, West Palm Beach, Florida
---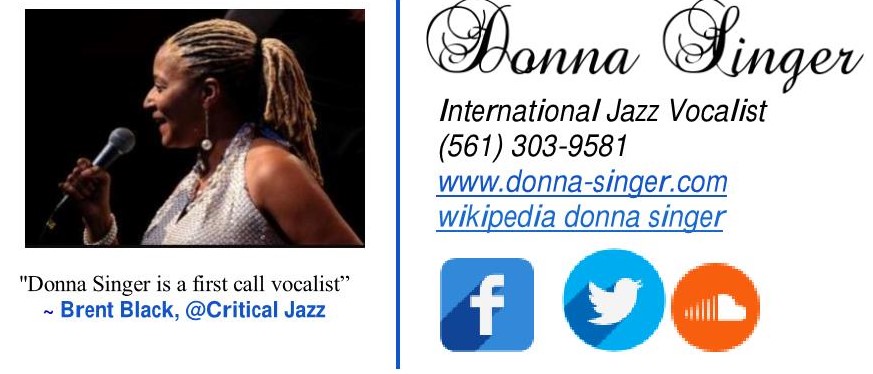 My name is Donna and I'm an International Jazz Vocalist, performing in Europe and USA. I went on one of Patsy's highly talked about tours and had a fantastic, uplifting and glorious time! Singing with these lovely ladies gave me an opportunity to grow as a friend and most importantly, for me, as a performer. I would easily go on another tour with Harmony Travel.
---
I joined Harmony Travel for the first time last June on the trip to Ireland. All I can say is Wow! I had never taken part in any kind of group travel before and was uncertain how I would feel at the end of the trip. Let me just say that the accommodations were first rate, the planned breakfasts and dinners were outstanding, the coach was extremely comfortable and our tour guide was the best! I feel like I got more than I expected with the history and the locations that were a part of the itinerary. Add to that the opportunity to sing with fellow barbershoppers from around Ireland and I just can't imagine a better trip. I truly enjoyed my self from beginning to end. I am, in fact, already planning my next trip in 2019 to Switzerland. Thank you Patsy Meiser and Harmony Trael for a wonderful trip and the opportunity to make a new life-long friends.
Bridget Edwards
---
 The river cruise in 2016 from Paris to Normandy was my first experience. I was delighted with the service and the food on the ship.The choices of tours in the cities were varied and inspiring. This was a wonderful experience.
Carol Selkirk
---
 I've been traveling with this group for 15+ years and have enjoyed every trip. I have been to Ireland, Germany, Greece, Italy, France, England, Spain, Portugal, Scotland, South Africa, and, closer to home, the Canadian Maritime Provinces. I am currently looking forward to a Rhine River cruise and, next year, Switzerland. I love the singing and the wonderful friendships I have developed throughout the years.
Jeanette Rothberg